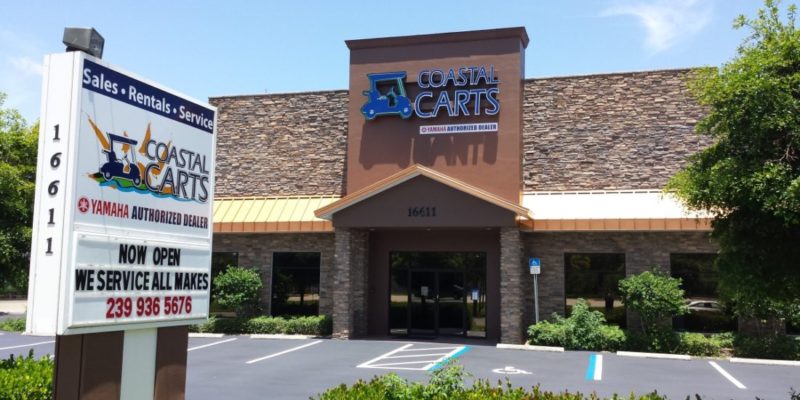 CONTACT COASTAL CARTS OF SWFL
Thank you for your interest in reaching Coastal Carts of SWFL. We are here to assist you in any way we can.
We can be reached at:
16611 S. Tamiami Trail
Fort Myers, FL 33908
Phone (239) 936-5676
Fax (239) 278-4994
Hours: Monday – Friday 8:00am – 5:00pm, Saturday 9:00 – Noon, or by appointment
If you prefer, fill out our contact form and we'll respond just as soon as we can.
Personally identifiable information collected on this site will be used to respond to your comments or requests for information.