Coastal Carts Commercial Line ~ When Work is Your Game Plan
Coastal Carts Commercial Line Up of Golf Carts and Power Equipment is exactly what you need when work is your game plan. Whether you are looking to haul passengers, materials, products, or jet from point A to point B. Yamaha, Tomberlin, or US EV People Mover golf carts are the hardest working team members in your game plan.
The power equipment line has your back whether you need a back-up generator, inverter, power washer, or pump – these Yamaha products will work just as hard as you do.

Commercial Market Segments
People Movers, Utility Cars, Food Service Cars, and Security Cart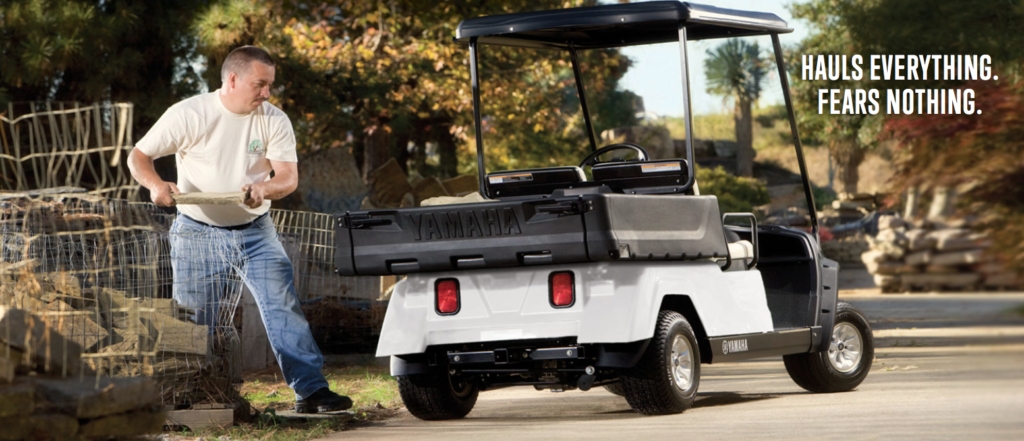 Food Service Carts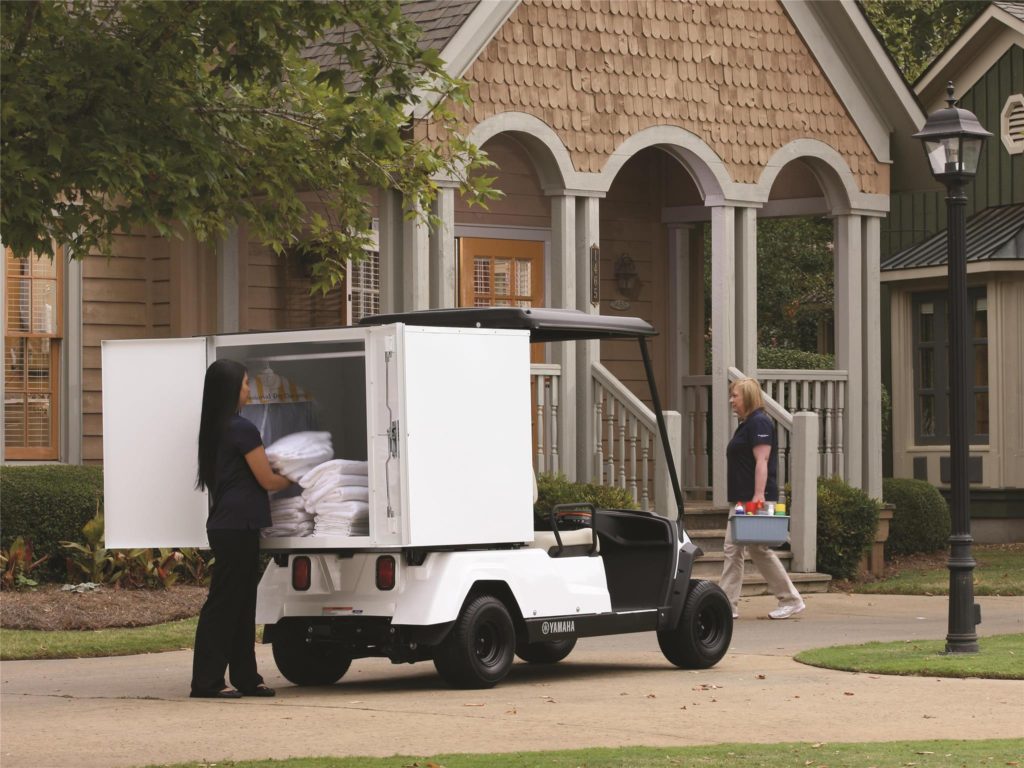 Adventurer Two
Looking for a little more muscle to haul your food service supplies? The Adventurer Two – the big brother to the Hauler has the muscle you need. It's outfitted with an 800-pound payload capacity, beefed-up transaxle, four wheel drum brakes, and the reputation to go along with all that muscle. Whatever you need to haul, this one will make you the boss.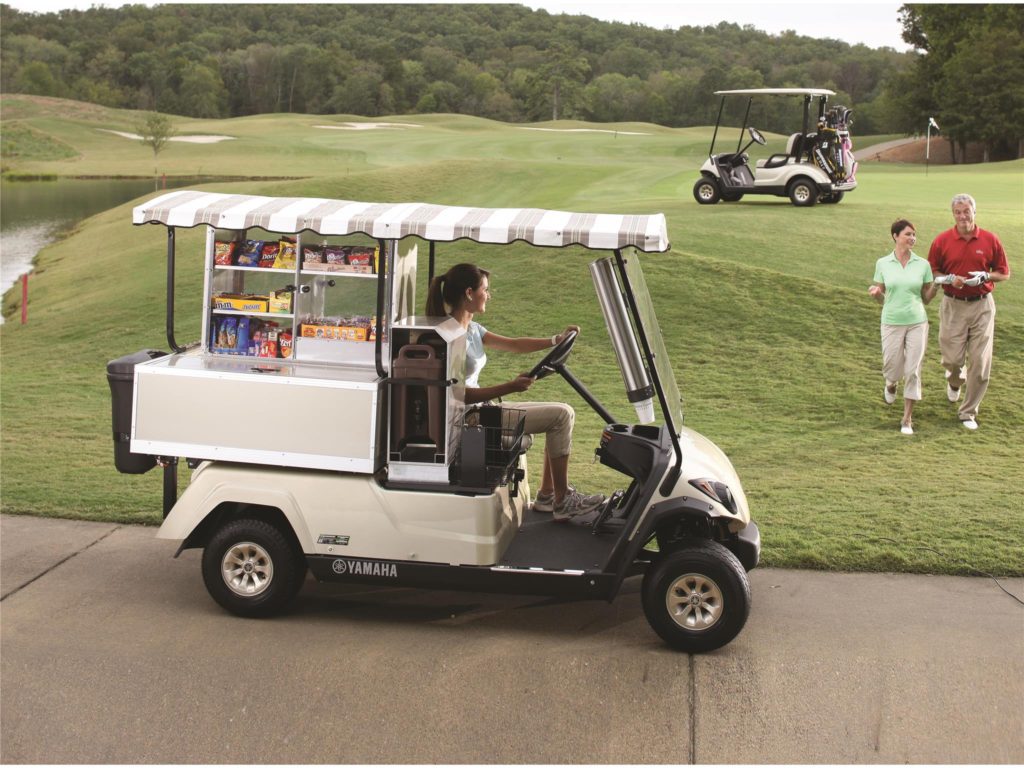 Fairway Lounge
Looking for a Food Service vehicle that does it all? Allow us to introduce the Fairway Lounge. The cart that caters to cravings and adds to your bottom line wherever your guests might be. Equipped with coolers you can fill with whatever moves your guests. We like to call it the rolling cash machine.
Security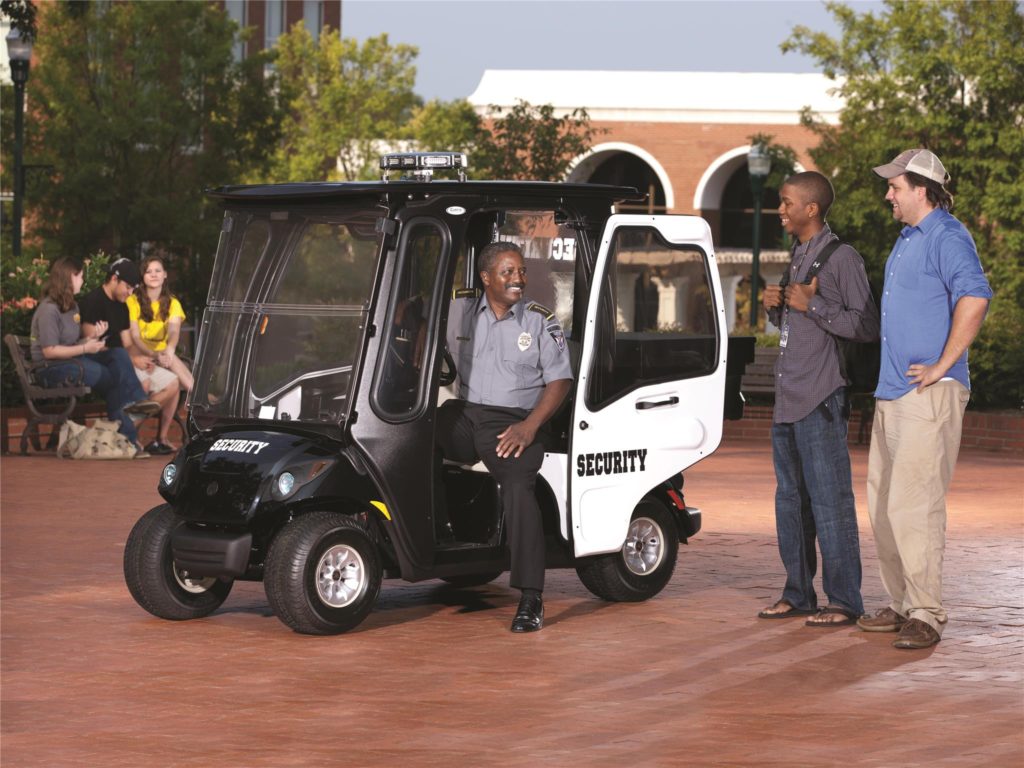 Personal Security Vehicle
When you have an entire property under your care, we know personal safety is of utmost importance and that's why we offer Yamaha's Personal Security Vehicle. Yamaha has added special security features and low maintenance costs to their security vehicle. You know it's predictable and reliable since it's a Yamaha. The Personal Security Vehicle is a smart investment in safety. Protect and serve in a patrol that's in total control.