Rent a cart with us, it's a breeze.
Coastal Carts has been providing Southwest Florida with quality golf cart rental products and services since 1993. We stand by our commitment to provide superior service and a convenient rental experience from start to finish.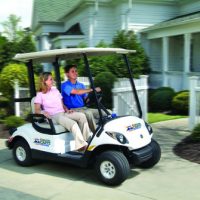 As a certified Yamaha Golf Cart dealer, our wide selection of quality golf cart rentals are sure to meet any need. We offer door-to-door delivery and will take every step to ensure that your golf cart rental is safe, clean and comfortable before it arrives. Our carts are available on a first-come, first-served basis, so make sure you reserve your rental cart early to enjoy the best possible selection.