Coastal Carts Resources
Please click on the images below to find out resources to our vendors and suppliers for more information about the products available through Coastal Carts.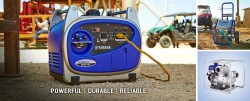 Moreover, You can rely on Yamaha Power Equipment for Generators, Pumps, and Pressure Washers.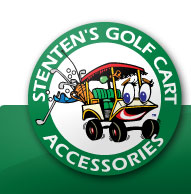 Furthermore, Find a huge supply of golf cart accessories for EZ-Go, Club Car, and Yamaha Golf Carts through Stenten's.
Over 20 Years in Fort Myers!
Coastal Carts is proud to have had the opportunity to serve Southwest Florida with their golf cart needs for over 20 years. Moreover, We appreciate all of our customers who have remained loyal during our transition and relocation, and the hundreds of new customers who have discovered our beautiful new showroom, friendly staff, and honest service. Furthermore, We remain dedicated to providing a quality golf carts, parts, accessories, and service, on time and at a fair price.
Yamaha Authorized Dealer
At Coastal Carts we are proud to be a Yamaha Authorized Dealer. Yamaha Golf Cars are one of the highest quality, most reliable golf vehicles made today. We dare you to compare Yamaha to any of our competitors. We know you won't be dissappointed!
Tomberlin Golf Car
When it comes to Street Legal Vehicles, Tomberlin leads the pack. If you need a vehicle that you can drive on the streets in your neighborhood, then Tomberlin is the choice for you. Ready to go right from the factory, you'll not only impress your friends, but get you from point A and back again in style and speed. You'll love all that Tomberlin Golf Cars have to offer.