Are you considering a new golf cart? We challenge you to compare Yamaha to the rest!
Did you know that Yamaha is one of the big 3 golf car manufacturers?
Yamaha has been making golf carts for over 30 years – the Yamaha name is synonymous with quality, reliability, and functionality.
Yamaha's huge dealer network of parts and suppliers means your new Yamaha golf cart will always be running at top speed.
With a Yamaha, you'll leave your neighbors in the dust!
We are so confident that once you do your own research*, you will agree! If you don't agree and happen to purchase a competitive golf cart, we will pay YOU $100. We are that serious.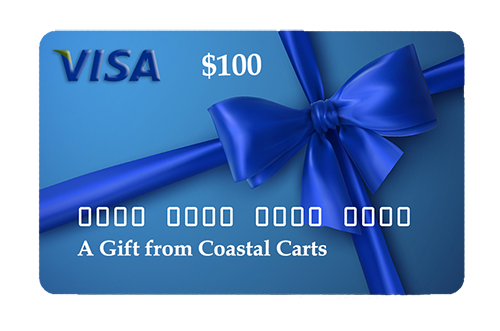 Why choose Yamaha?
1.A/C and Electronic Fuel Injection. No choke, no smoke.
Moreover, Yamaha is one of the best in the industry for power and efficiency.
2.Yamaha is well…a Yamaha. Legendary engineering and quality come standard.
Yeah, we know.
3.Best-in-class styling, comfort, and dependability
Yamaha Demo Day - May the Best Car Win
Learn why you'll love a Yamaha.
Learn more about why Yamaha is the fastest growing golf cart. Don't forget to schedule your test drive when you're done!
Contact us for more information about making the switch to Yamaha.
Personally identifiable information collected on this site will be used to respond to your comments or requests for information.